One thing we learned from this weekend was that Alabama is by far the best team in college football. Alabama this weekend had to go into Baton Rouge and face a fierce LSU team on the road in one of the most unforgiving stadiums to play in. However, the deafening crowd soon quieted down after scoring a touchdown 10 minutes into the game. After that, it's like the wind had left the sails of LSU's amazing season and they were never able to get their offense going and went on to be shut out 29-0. Alabama looked really well rounded whereas LSU looked good on defence but their offence could not do anything to save their life. LSU only had 12 rushing yards and 184 throwing yards which is nowhere near enough to have a chance against the best team in the nation. Overall, Alabama still convinced us they are the best and LSU now looks on from the outside as they won't be making the playoff this year.
Alabama almost has no flaws except for their kicking abilities. Joseph Bulovas, Alabama's kicker is ranked 74th in the country which is massively lower compared to their other positions. Alabama ranks high in almost everyother category but kicking is not one of them. This could possibly be a problem going forward if they ever get into a close game and they lose because of a couple missed field goals or extra points.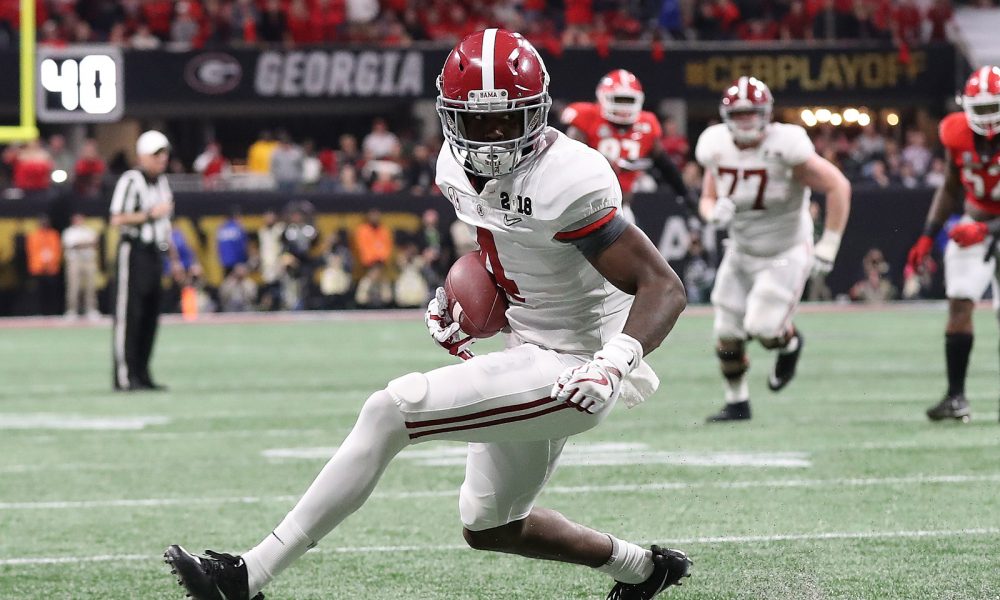 The rest of the team however, are all on the top of their game and are some of the best in the country. For starters, their quarterback Tua Tagovailoa is the #1 quarterback in all of college football and right now is in firm control of the race for the Heisman Trophy. Quinton Williams (DL) was by far the best player in the LSU game as he posted 2.5 sacks, 7 tackles and 3 assists. Quinton leads a really strong Alabama defence and will most likely be a future star in the NFL. Alabama's offence would not be complete without their amazing wide receivers and running backs. Jerry Judy ranks #7 in the nation in receiving yards and is surrounded by fellow wide receivers DeVonta Smith and Jaylen Waddle. These guys are used lots in the game as Tua makes it really easy for them to succeed with this near perfect throw. Alabama also has solid ground game as they have a great trio of running backs which they can easily rotate to keeping their legs fresh. Najee Harris, Josh Jacobs and Damien Harris keep the defence on edge as they pose a massive threat where if the defense focuses to much on the quarterback they can easily explode and have a massive gain. This year's team might be one of the best coach Nick Saban has ever had and that is saying lots as he has won 5 out of the past 9 national championships at Alabama. Only time will tell if another team in the nation will even have a slight chance against them.
My prediction of the week for week 11 will be for the Clemson vs Boston College game. Clemson is looking extremely strong right now after destroying Louisville 77-16 last week and they might be the only team that can compete with Alabama. I expect the game to be a little closer then last weeks game but still Clemson wins, 47-20.